[ad_1]

Abena Korkor's recent posts on social media and Shatta Wale's constant outbursts has made people come to the conclusion that they are the biggest problem in Ghana.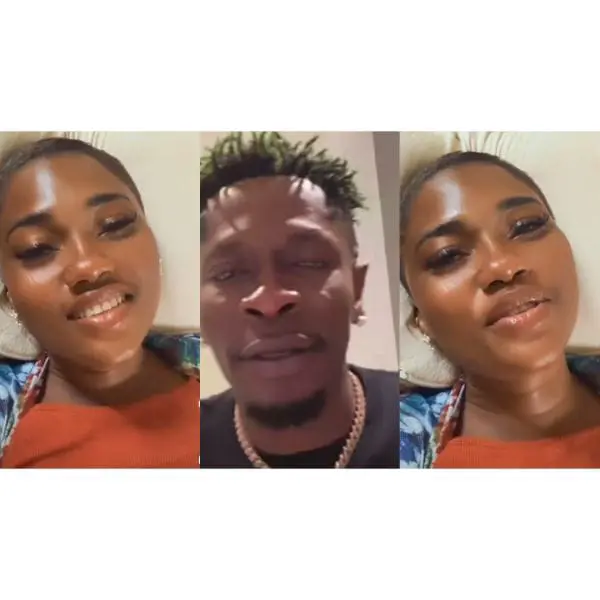 For the past two weeks, Abena's page has become a hub for adult content materials. She keeps posting intimate videos on all her social media platforms.
Some people even reported her accounts with the hope the she will be stopped from posting sensitive things on her platforms.
Shatta Wale on the other hand is known for sparking unnecessary beefs with his colleagues online.
He recently went live on Facebook to level all kinds of accusations against President Nana Addo and his daughter.
After criticizing President Akufo-Addo's daughter for allegedly allowing Stonebwoy to use the Accra Sports Stadium for his BHIM Concert at the expense of his own event, Shatta has now included her 79-year-old father in his criticism.
In an effort to reprimand the president's daughter and characterize her decision as unwise, Shatta claimed that this government is known for imposing unpopular decisions on Ghanaians.
According to him, this has contributed to the recent wave of coups in Francophone African nations.
In Pidgin English, Shatta stated that Ghana is no exception to countries grappling with the consequences of poor and outdated decisions made by "elderly male" presidents.
"I keep hearing some president's daughter, some president's daughter. I'm very sure that it's the FIFA president they are talking about. Because if it's the daughter of Akufo-Addo they are talking about, then it's a foolish decision her made. it's a foolish decision! You think say what? We dey fear somebody ein face? If she dey sit my front saf, I go fit tell am say ibi foolish decision she made. Ibi very foolish decision.
"Foolish country! Check all the French countries, dem dey do coup. Demma president no no anything. Old men, dem no even know how to use iPhone 12. Old men! The French people have seen that old men cannot rule us. Old men cannot rule us! No! right now ibi the military wey dem dey wake up. Aboa! We dey sit country wey some nonsense go fit go on. Only primitive decisions because they think we are kids. Herh Mr. President, nobody is a child. You can't treat us like children," he fumed on Facebook live.
[ad_2]