[ad_1]

Popular Ghanaian musician Shatta Wale recently took to Twitter to express his desire to identify as Nigerian. The catalyst for this declaration was a fan's inquiry regarding his use of Nigerian flags in a previous tweet.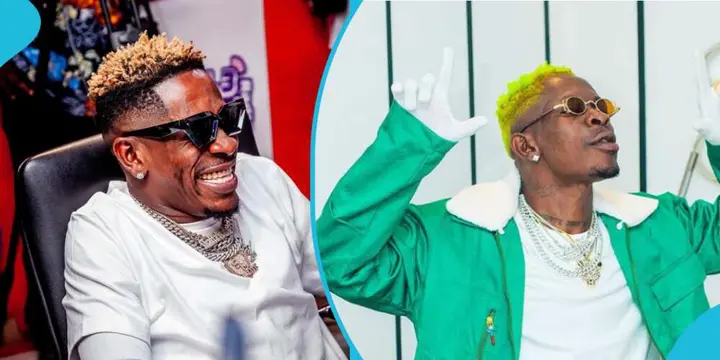 Responding to the fan's question, Shatta Wale tweeted:
Which Ghana? A place where everyone seems tired… I want to relocate. Even Kwame Nkrumah, who fought for our independence, isn't getting the respect his vision deserves. My friends, call me 'Ike Chukwu Nnamdi' from now on.
This unexpected statement sparked reactions in the comment section, as Shatta Wale seemed to be disavowing his Ghanaian nationality in favour of embracing a Nigerian identity. The musician appeared to be expressing his frustration with what he perceived as a lack of appreciation from Ghanaians for his contributions to the country's music scene.
Shatta Wale Sparks Reactions…
sahabela said:
Hurry up and relocate then. Maybe Naija there di3 they'll push something into your belly.
me_that9924 commented:
Bossu we taya but Nigerians taya pass us If you like make we bet then just talk say you wan exchange nationality plus any Nigerian den see. Dem go pay you sef join before dem come
I too like your cruise. Patiently waiting for that album and hopefully, you come to Nigeria and push the album more
[ad_2]