[ad_1]

Popular Highlife artiste, Fameye has fired back at entertainment pundits and music critics who he views are just being critical without offering any solutions.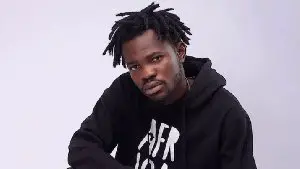 Speaking to Bryt TV, Fameye insisted that many of these critics should offer solutions to help artistes build their craft instead of being critical all the time, saying, "Do they know the grounds work? Then come on board and come and help, since you know the way."
Fameye argued that Ghanaian artistes are making efforts to push their craft, but needless comparisons were downplaying their efforts.
"Ghanaian artistes are doing the work. But we've allowed ourselves to be in competition with people we are not supposed to compete with. There are big names who are making waves internationally. But we all can't be there together.
"We have artistes who are competing internationally, but we are not seeing it because we are busy focusing on someone who is doing it much bigger. But it's a gradual process. They should find something else to critique. Unless they can come on board and bring solutions," he said.
He also blamed media platforms for featuring unprofessional critics who end up making disparaging comments about artistes instead of offering advice.
"Most of these people who are called to critique have the habit of being negative to the extent of damaging someone's brand. Many don't do research to know the facts. They just say what's on their mind," he said.
Fameye's comments join the wider discussion on the state of the Ghanaian music industry and his growth compared to the Nigerian and international industries.
[ad_2]