Vaseline is something most of us have hiding at the bottom of our handbags. It's a cheap and effective balm that's been used for decades to cure dry lips, but what most people don't know is that it has a whole host of other uses too.
1. Shine shoes
Going somewhere you need to impress and you can't find any shoe polish? Head to the bathroom and grab a tiny bit of Vaseline to create a quick shine, then head out the door with a smile on your face.
2. Stain Remover
With a damp washcloth, Vaseline can be used to lift makeup stains from your clothes as well as pillows, blankets, and sheets.
3. Dry Skin Healer
Vaseline is incredibly effective at softening severely cracked, dry, and inflamed areas. It also works by preventing loss of water in the skin, which allows natural oils to nourish and repair.
4. Prevent Rusting Razor Blades
Keep your razors like new by carefully smoothing a very thin layer of Vaseline onto the blades between uses.
5. Cure minor injuries
The top use for Vaseline? To heal any minor cuts and burns. Remember it's best to clean and disinfect the area before application to prevent infections.
ALSO READ:I Got Married At 16 But I Left My Husband Because He Didn't Allow Me To Go To School— Actress Shan
6. Long-lasting fragrance
Want the fragrance of your perfume to stay on longer? Just apply some Vaseline Petroleum Jelly on the points and then spray the perfume. You'll be smelling good all day long.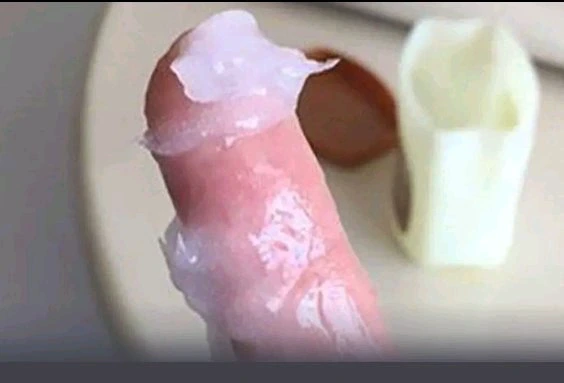 7. Tame your hair and brows- Slicking your brows with vaseline is one way to tame a bushy brow and prep it for makeup. Vaseline also gives your brows a fuller appearance. The same trick applies to hair care. Vaseline can be used to tame your flyaways and minimise split ends. Plus, it keeps your hair looking healthy and moisturised in dry weather.
8. Create lush lashes
If you're running low on your fave mascara, Vaseline is an easy alternative. Brush on a small amount of the jelly to make your lashes pop.