1. He bought a $346,000 Rolls Royce Dawn and a N100,000,000 Ferrari back to back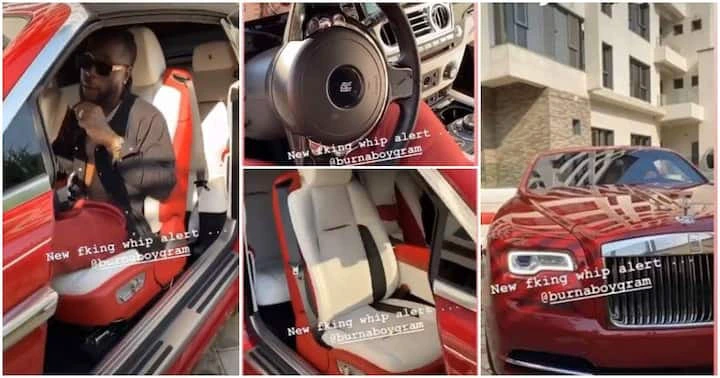 Burna Boy bought a Rolls Royce Dawn automobile for $346,000 (approximately N125 million at the time). The musician was seen in the automobile in the video, which was posted to social media with the comment "New fking whip alert…" What's even crazier? The musician bought the Rolls Royce just a few days after buying a brand new Ferrari that was apparently priced over N100 million. What a big spender you are!
ALSO READ:7 Football Players Who Grew Up in Rich Families
2. He paid OAP half a million naira for his time.
Last year, news spread swiftly and quickly became a major story when media personality N6 stated that he received N500,000 only for spending time with the artist in a nightclub. He posted a video on social media of himself calculating the money he received from Burna, captioning it, "Half a million simply to hang with my old friend." Biko When will the next hangout be held? I, too, am available.
3. He bought Aide diamond earrings and spent N100 million on a wrist watch.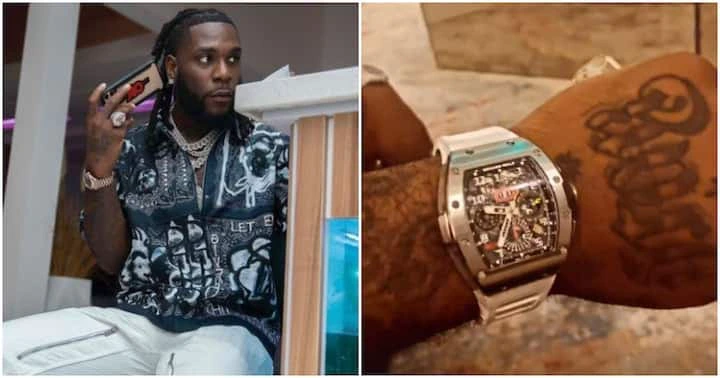 Burna Boy made yet another major purchase earlier this year. The musician, who has been vocal about his affection for Richard Mille wristwatches, reportedly spent N100,000,000 on a wristwatch. Around the same time, one of Burna's aides acquired two diamond earrings despite the fact that he only had one ear pierced.
4. He Purchased an Expensive Diamond Grills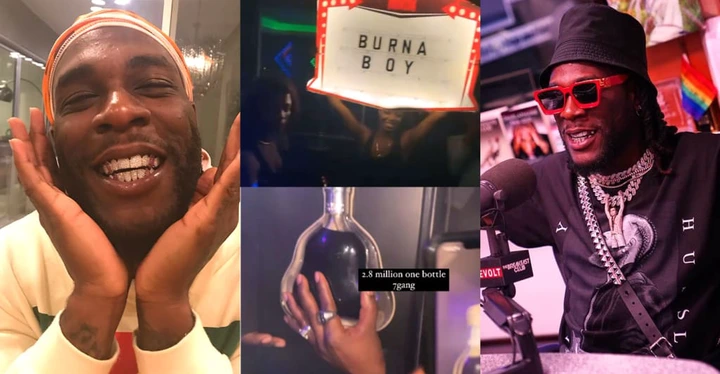 Grills are a common item on these "crazy expensive" lists since they are such a waste of money and serve no purpose other than to display riches. That's why they're so popular among the wealthy, as they're such a visible symbol of their wealth. "Mouth feels like a freezer," Burna captioned a photo of his diamond-encrusted grill set, which is rumored to be worth a lot of money, on Instagram in 2019.
5. He Spent N2.8 Million on a Drink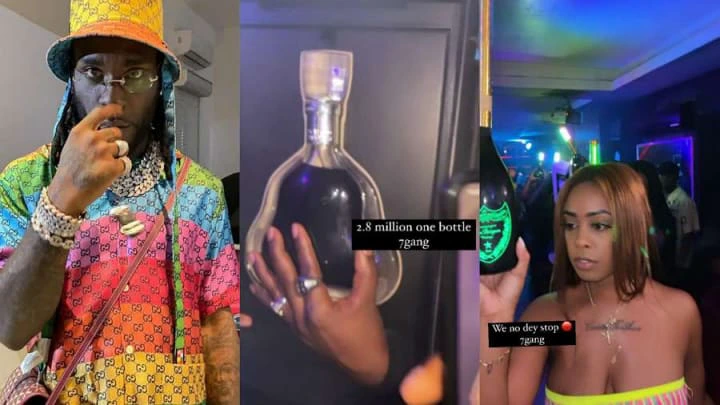 Burna Boy and his crew went to a nightclub last year after enjoying a lunch together, where the singer spent a whopping N2.8 million on a single bottle of drink!
Burna Boy is unquestionably a wealthy man. While compiling this list, I was astounded by how much money he spent on just five goods. What are your thoughts on Burna Boy's recent purchases?