How will you feel when you come to the realization that, the person who brought you into this world is no more like he used to be sometime ago? I certainly don't know your thoughts but I know one thing for sure and it is, "we all will feel very bad".
Life comes with its own challenges and some of these challenges can be heartbreaking but, it is all up to us to stay strong and always hope for the best.
This article talks about a boy who has had the social media praising him for a good step he took. He went back to the streets to look for his "mentally unstable" father and decided to show him some love. This is the behavior expected of us. You just can't ignore someone just because they are facing certain challenges which may not entirely be their fault.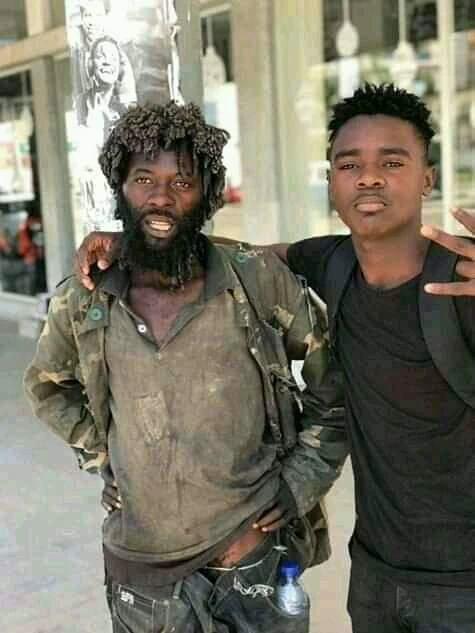 The picture is a very humbling one and I was so happy when I came across it. This is what is expected of us all, never be ashamed to embrace the people who brought you into this beautiful world. You would be nobody without them!!!
Well, after posting this amazing picture, Twitter jumped on it and this is what most netizens had to say;