Sadnews coming in from the Volta Region is that two persons have been killed following a clash between the youth and the police this morning.
Reporting to TV 3's New Day today, Cosmos Attipoe, morning show host of Shine FM in Akatse said the clash was as a result of a road traffic accident involving the police vehicle and a motorbike. He said two persons riding the bike were being chased by the police in a pickup. A survivor said they decided to speed up due to the fact that they were sure of the identity of the men in the police pickup. When they got to Akaste township, they stopped to enquire from the occupants why they were being trailed. But to their utmost surprise, the pick-up ran over them. One of the riders died on the spot.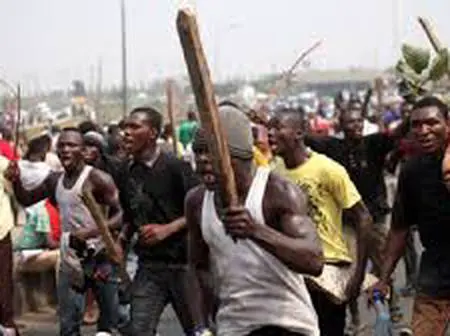 Some youth who saw what happened massed up at the premises of the Akatse police station to protest the death of their own. But the police in attempt to disperse the angry crowd ended up shooting three young men. The reporter said one of them died instantly while two were rushed to Akaste Government hospital for treatment. Cosmos added that his information was that one of the injured was in critical condition with unconfirmed reports suggesting that he was dead. The bodies of the deceased have been deposited in Akatse hospital pending investigation and autopsy.
ALSO READ:Ghana Education Service Introduces New Uniform For Teachers [Photos]
Reacting to the incident, a security analyst Adams Bona said the situation is getting out of hands. He likened it to the Ejura incident where police and millitary men brutalised civilians who were unarmed killing two. He cautioned the police to use professional means in dispersing crowd in such situations.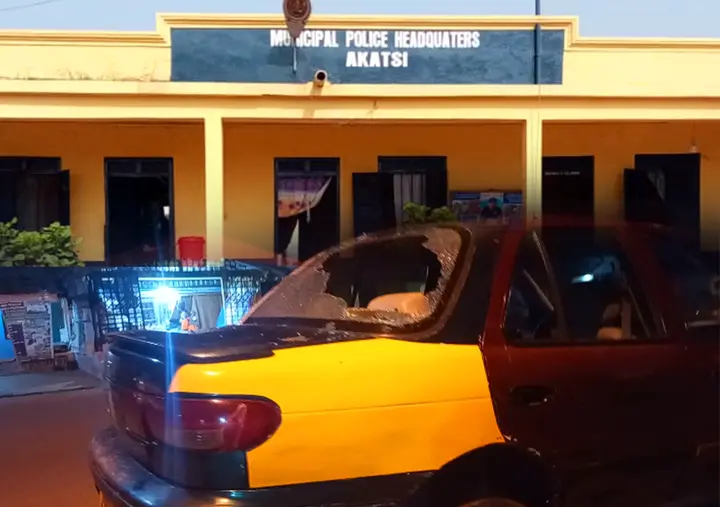 This is a developing story and blogger Ghlagatin will bring readers updates in subsequent editions. Comment, like and share this article.